As an Amazon Associate, I earn from qualifying purchases.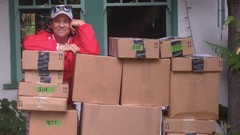 Anne Z is a certified USPTA tennis professional (retired) who takes her many years of experience in teaching tennis to the online arena. Anne breaks down the tasks of online selling into simple language, especially for those who don't have much computer, internet or photography background.
​She is encouraging and has a positive attitude which translates into success, even for the newbie online seller. Anne was an Education Specialist trained by eBay for many years. Beside teaching eBay in a classroom setting, she has tutored many students privately as well.
​Anne has been selling and buying on eBay since July 1998 and on Amazon for almost as long. She is a Top Rated seller and Silver Level Power Seller on eBay. Her eBay store is known as A to Z Pirate Booty. She has sold over $350,000 in her eBay Biz!
From a long time tennis teaching career to a successful eBay business, Anne has mastered it all. Anne can teach you about what sells on eBay and how to ship, even the most fragile items. If it fits in a box, she can ship it!
Want to sell on eBay just like Anne does?
---
Not sure how and where to start? Sign up for The ABC's of Selling Online Using eBay today! Click here to find out more!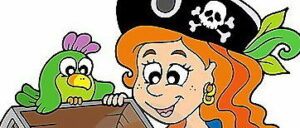 Amazon and the Amazon logo are trademarks of Amazon.com, Inc, or its affiliates.
Please follow and like us: