As an Amazon Associate, I earn from qualifying purchases.
Do You Want to Learn
How to Sell on eBay?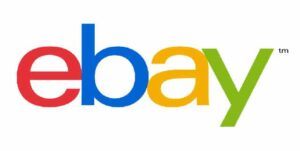 Let Anne Z Show YOU
How to Sell on eBay!
---
Anne has been selling online since 1998 and has her 25th eBay anniversary on July 6, 2023!
eBay is her specialty!
Anne Sells on eBay Every Single Day!
Anne is not only a tennis and pickleball pro but an eBay pro too!
Visit her eBay store to see the wide variety of items she sells. Many of her items are from consignment clients, thrift stores and garage sale purchases, and even her own personal items. The sky's the limit on what you can sell!
Step-by-Step Instruction
---
Anne will show you how to sell online with her comprehensive step-by-step online course even if you've never sold anything before and even if you have very little free time in your day!
The course is self-paced, so you can spend a little bit of time or a lot and view the course chapters as you like. Perfect for the new seller! You can watch the video lectures and lessons over and over to make sure you understand the process.
What's in the Course?
---
Mindset of Selling
Use Social Media to Market Listings
eBay's Communication System
Simple Bookkeeping
The Pluses and Minuses of Selling
Set Some Realistic Goals
Get Ready to Sell
What Can't I Sell?
Photographing Items
Register for PayPal and eBay
Create a New Listing
Strategies for Using Time Wisely
Check Your Email and eBay Messages
Auctions vs Fixed Priced?
Photo Tools
Weigh It and Box It Up
Let's Ship This Thing!
Make a Listing from Start to Finish
Time and Money-Saving Tips
Who is this Course Good For?
---
Stay at home Moms, Retired folks, Students, and Anyone who wants to sell on eBay!
First-time sellers with little or no experience selling online
Busy people who have at least one hour per day to sell and manage their selling accounts
People who want to make some part-time income selling personal items on eBay
What are you waiting for? Now's the time!
---
Now's the time to earn some extra cash from items just lying around the house or in your garage. Not sure where to begin?
Start with Anne's course and she will guide you on setting up an eBay account, and PayPal money collection account and teach you all you need to know about finding items to sell, photographing and describing them, posting, and once a sale is done, shipping that item to the buyer.
Try some of her time-saving strategies and learn how to find boxes and shipping supplies for FREE!
Choose from the following platforms
---
To begin The ABC's of Selling Online Using eBay, click on the Udemy link.
Over three hours of instruction that you can watch over and over again broken down into dozens of individual lessons. Start right now!

---
---
Amazon and the Amazon logo are trademarks of Amazon.com, Inc, or its affiliates.