As an Amazon Associate, I earn from qualifying purchases.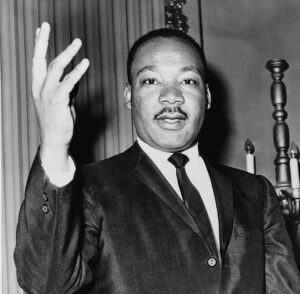 In honor of Martin Luther King Jr. Day today, I am thinking about helping others. Here are a couple of simple ways to help others on eBay!
End Your eBay Listing and Donate
---
Try ending some of your old listings and donate the goods to your local charities like Goodwill or a Shelter. It not only will eliminate the non-selling items and allow more room in your eBay space for new things, but it feels good to donate. I try to take a box or two every single week.
"Make a Donation" Inside Your Listings
---
Another way is to donate is to designate a charity on any or all of your listings. You can donate a percentage beginning with 5%, all the way up to 100% of the sales price to a non-profit of your choice. The percentage you choose will automatically be collected and sent to that charity. You do not have to do anything! You will receive a message that it has been sent by you to the organization.
Plus, your listing fee will be reduced by the percentage you are donating. It is a WIN-WIN! I try to take a certain number of listings and add a 10% or 20% donation to it. This works well with listings that have not had any action over the course of their run on eBay. Your edited/modified listing will move up in eBay "search" and you might just get a sale! And help others!
Removing items from your eBay inventory and editing an older listing are two ways to help you on eBay. Replace the older inventory with new, fresh listings. Just like seeing fresh produce at the grocery store, eBay buyers want fresh listings too! I notice that most of my recent sales come from recent listings. It's no coincidence! Try it!
When adding a charity "make a donation" to your listing, it will get more notice because of the "giving works" ribbon that gets placed on your listing. Many folks buying on eBay love to help others and they know their purchase from you will do just that! Pick three of your older listings today! I'm going to do that right now! Join me!
Recap
---
Tip #20
Goal: Help others by using eBay
Task: End some of your slow moving products in your eBay listings and donate them to a local charity
Outcome: You make more room, you help others with your donation
Task: Edit and modify an older eBay listing by adding a "make a donation" amount and selecting a favorite charity
Outcome: Higher visibility if you add this option, you make money when it sells, they make money when it sells!
Amazon and the Amazon logo are trademarks of Amazon.com, Inc, or its affiliates.
Please follow and like us: