31 eBay Tips from a Pro Seller
---
For the next month, I am going to share some of my favorite and most successful eBay tips. Each day in January 2020, I will add one of my secret tips to the list! This list will work for the new seller as well as the veteran eBayer. Or if you've never tried eBay, what are you waiting for? Time to jump in!
Who am I and Why Should You Listen to Me?
---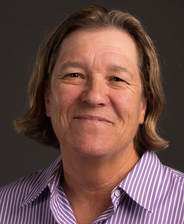 I am Anne Zarraonandia (AnneZ) and I am a professional seller on eBay. I've been buying and mostly selling on eBay since July of 1998. I've seen the marketplace change over the years and know what works and what does not. I've made a doozy of mistakes and learned from each one of them! I've learned to make adjustments over time and keep trying new things to make more sales and make more money too! It can be a process!
I am a trained Education Specialist (by eBay and self taught) and have taught hundreds of people how to begin selling on eBay. I teach in person classes in Mill Valley, CA and also teach people all around the world with my online course: The ABC's of Selling Online Using eBay.
I have grossed almost a one half million dollars on eBay by selling everyday household items from shoes to toys to books to artwork to sporting goods to autographs to clothing and much more. I sell my own items, items on consignment and love to shop for bargains as garage sales and thrift stores to resell.
There is money to be made on eBay and I can show you how. I hope you find this list helpful!
Tip Categories
---
Listing
Shipping
Pricing
Photos
Communication
Sourcing
Consignment
Donation
Mindset
Cross Posting
Social Media
3rd Party Tools
Money Saving
 Here's Tip #1
---
If you are a newbie on eBay, the best way to create and build your reputation is by buying the supplies you will need to sell on eBay. With each purchase, your individual rating will grow and that number will show people you are trustworthy. Every new person on eBay starts with a (0) next to their user name. Your initial goal should be getting that number to a (10).
Today's tip and task will be to increase your feedback score. Here is a list of some ideas of things to buy in order to achieve that goal! This will be a double win, you will increasing your feedback score AND buying the supplies necessary to sell on eBay!
1) Shipping labels – I like the having two halves to print two separate orders. There are many sellers on eBay who offer this product. The way they work, put into printer (usually face down), print a label, peel off and put on package. The other half can be used on your next sale.
2) Packing/Shipping Tape – In order to seal up boxes of items you will sell, it is key to have some rolls of clear packing/shipping tape on hand. Often they come with a dispenser or holder with a sharp edge to easily tear the tape off. Look for deals when you buy in bulk. A great way to earn a positive feedback with this purchase.
3) Postal Scale – How much does that package weigh? I always suggest getting a scale to new eBay sellers. They are cost effective and very handy to see what your item weighs before shipping. Even when you ship items using a flat rate box or envelope, the form will often need to be filled in with a weight. There are many good deals on eBay for shipping scales. Try getting one that can handle up to fifty pounds. A smart investment!
4) Measuring Tape and/or Tape Measure – I think it's a good idea to have at least one of each. A metal measuring tape is so quick and easy for measuring boxes and a cloth or plastic tape measure suits measuring clothing. These small items can make a seller's life a dream! We are in the midst of using dimensional weights for shipping packages for all our shipping services these days. USPS, UPS and FedEx all require weight and dimensions for package.
5) Cardboard Background – A Tri-fold display makes a plain background for your item photographs. A good business practice is to take clear, close-up pictures and your background will help you achieve that goal. Students use this product for their science projects. They can fold up and be easily stored flat, or leave up in a permanent location to make your photo taking a breeze. They can be found in stationary stores or on eBay.
6) Scissors – I don't know about you, but I have misplace my scissors very easily when I share them with family members. Why not have your very own pair of scissors just for your eBay selling? Keep them with your other supplies and make a work station that is specifically for your eBay listing and shipping. Buy a few pair at a time and you will never be without this important tool.
7) Bubble Wrap – If you plan to ship fragile items, then bubble wrap is a must have for your shipping station. The larger bubbles are for more fragile items, the smaller can work for most other objects. If you buy by the roll it can be hung from above on a rod, out of the way. I must confess that I do not buy a ton of bubble wrap because I let my friends and family know that I can use bubble wrap that comes in their packages from online buying. This is a great way to recycle supplies and re-use at least one extra time.
8) Fragile Stickers & Do Not Bend Stickers – I buy these two products on eBay in bulk and use them practically every day on my packages. They come is varying sizes and are quite inexpensive when you buy in larger quantities. A seller should always have these on hand for their packages!
9) Paper – Plain white, 8 1/2" x11" letter sized paper is a must have for eBay sellers. While I use less than in the past, I still use paper for printing packing slips and other shipping labels that can slide into a clear package envelope with a sticky back. This is an alternative to using sticky mailing labels. Either one will work, but it's nice to be prepared in case you run out of shipping labels.
10) Printer Ink – One can never have too much printer ink on hand. If you use an inkjet printer, you will need to frequently replace cartridges. If you have a laser printer like I do, then your ink will last much longer. In either case, have a back-up supply of ink is essential to the eBay seller. After all a goal is to sell your items and the more you sell, the more money you will make.
This list is a basic starting point of supplies you will need as you begin to sell on eBay. There are other items like a half mannequin for modeling shirts and tops you might want to sell. You may need other stationary supplies like pens, markers and post-it notes. My tip for today is to be sure and buy those needed supplies on eBay and watch your "Feedback" grow! You will become a trusted member of the eBay community in no time flat!
Recap
---
Tip #1 – Buy your essential selling supplies on eBay to grow your personal feedback. Once you purchase and pay the seller, they will leave you positive feedback. As your feedback number increases, you will become a more trusted eBay community member!
Task: Buy at least ten items on eBay 
Goal: Get at least ten positive feedbacks