Free Shipping? It is worth it?
---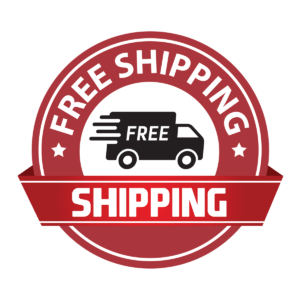 The topic of Free Shipping on eBay is divided among eBay sellers.
Buyers love free shipping! vs. There is really no free shipping!
Here are some reasons for and against. See where I stand at the end of this comparison!
PROS
---
I love free shipping as a buyer! I would venture to say all buyers love free shipping!
When I offer free shipping as a seller, I get an automatic Five Star Rating under the shipping metric in my feedback score.
Many online retailers offer free shipping (Amazon Prime, Target, Timberland, Nordstrom), so if it works for the big boys, it can work for me too!
When it comes to listing, it's a no brainer, click free shipping and the listing is simplified. (Have a general idea of what it would cost and add to your sales price)
Increased sales
Customer loyalty
The costs of shipping become a deductible expense on your Schedule C tax report if YOU pay for them by offering free shipping on eBay.
eBay says you will be ranked higher in "search" as buyers look for specific items.
When you offer free shipping on eBay it will help establish and maintain a Top Seller Status.
Buyers won't jump to a negative conclusion that you've hiked up the shipping costs since they aren't paying for it.
CONS
---
eBay's final value fees collected after each sale includes price of item AND shipping costs, so they win when you offer free shipping.
Shipping costs comes out of your pocket as the seller when you offer free shipping.
Shipping costs more than one realizes since rates keep going up yearly – it's expensive!
Some say it doe not translate into more eBay sales.
You can actually lose money when selling low priced items when you offer free shipping.
Free shipping is not good for very heavy or large items. Much more fair to use calculated shipping for those types of items.
My Stance on Free Shipping
---
I have benefited from offering free shipping over the past three to four years, when eBay really started pushing for sellers to offer it. Here are some of my top reasons.
My buyers were upset that shipping was so expensive. If I offer free shipping, they do not get to chime in about costs at all. I am rewarded five stars on my shipping & handling charges under my detailed seller ratings automatically by eBay.
I can work toward or keep my Top Rated Seller Badge by offering free shipping on eBay.
Makes listing a bit quicker, since I click the free shipping option. I know from experience approximately how much items will ship. When I have a question I use USPS and use my zip code: 94941 and one across the country 12345 to calculate the approximate cost for 1 pound, 2 pounds, 3 pounds and so forth. I add that cost to my sales price.
My buyers LOVE free shipping. I want to make them happy and want to come back to shop with me!
I can beat some of my competition, even when we sell at the same price point.
Example:
Shoes cost $50 with free shipping
vs
Shoes cost $40 with $10 shipping
They both end up costing $50. Which one do you think buyers will go for?
Ding, ding, ding! We have a winner….Yes, the free shipping will win most often because people do not want to calculate what the price plus shipping will be, even if it's easy math! It's psychological and great marketing! Free shipping wins!
Conclusion
---
If you feel that you will have more benefits by offering free shipping on eBay, then I say join me and do it!
If not, then use the "calculated shipping" option and buyers will see on their end what it will cost them in shipping, before buying your item.
It's up to you, but I think offering free shipping is an advantage and a draw to customers.
When I put on my "buyer's hat", I love free shipping and try to buy from fellow sellers who offer it too!
Recap
---
Tip #17
Goal: Determine if offering free shipping on eBay is worth it to you
Task: Offer free shipping on some of your items and evaluate
Task: Don't offer free shipping on other items you list on eBay and evaluate
Task: You can always change your listings after they have "gone live" on eBay
Task: Find your comfort level before offering free shipping on all your listings