As a 21-year veteran seller on eBay I have sold my share of items. In terms of what is my biggest sellers I can break it down a couple different ways.
Highest Priced Item
---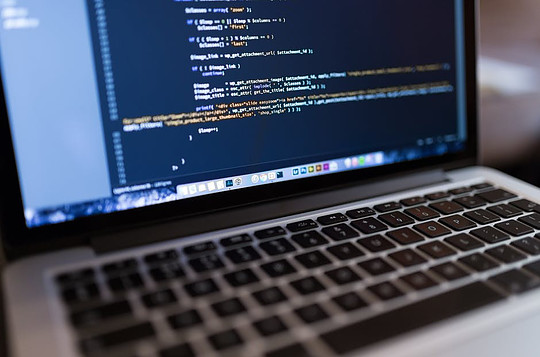 I once sold a piece of business software with a very limited audience for $6000. Yes, 6K. At the time I was working with a company who needed some advice and help selling Amazon returns. They were based in Arizona and the company flew me down to the warehouse to see how things operated. It was a hot summer day, but the warehouse was cool and inviting.
There were large amounts of electronics, gardening stuff, tools, books in what they call gaylords (giant open topped cardboard containers). Each was filled to the brim with items returned by Amazon buyers. Did you know there is a marketplace for just that alone?
One of the items the company gave me to sell for them directly was this piece of software worth about 12K. It took me a year, but I sold finally it on eBay for half that amount. We split the profits 50/50% and we were all very happy with the sale.
Most Repeat Sales
---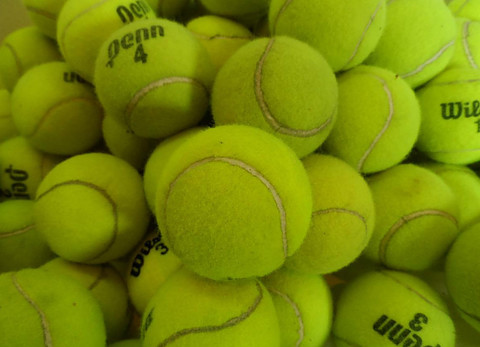 I am a former tennis teaching professional. I still play in a weekly game with other pros. Tennis pros have tons of used balls from lessons and clinics and tournaments to deal with on a regular basis. A couple of the pros give me their tennis balls to sell on consignment.
Last year I sold at least 6000 tennis balls, maybe more, primarily to dog owners for their doggies! My buyers also use them for the bottom of classroom chairs, on the bottom of senior citizen's walkers and so many other uses. It is nice to get a bit more use from the balls that for a tennis player goes "dead" within an hour or two of playing. In professional tournaments, the balls are replaced every nine games.
I have an endless supply and sell them in lots of: 5, 10, 25, 50 and 100. I meet people locally or ship in flat rate boxes depending on the amount of balls. It seems that I sell tennis balls every single day on eBay! What a nice way to recycle and get more life from the balls! And I click "RELIST" which is very simple to do.
Largest Items I've Sold
---
About five years ago a parent from my son's nursery school days contacted me to sell an unusual item for him. Actually he had 18 of them! They were pretty large, but came with heavy-duty shipping boxes 30″ x 18″ 18″.
What were they?
Double Headed Bubble Gum Machines
I listed one or two a week, and sold one or two a week, until we were all finished selling all 18 of them! Needless to say I used ALL the stuffing, padding and bubble wrap I had saved up. I did send one of the boxes all the way to Norway. It arrived safe and sound and only cost $111 to ship it, which seems pretty inexpensive to me considering the box size.
Antique Grand Piano
---
An other very large item I sold was an Antique Grand Piano. Lucky for me, I did not have to ship it. Instead, the buyer lived in my state and arranged for a piano mover to come get it from my client's storage unit. I was happy to make a $2000 sale, that today would probably not even fetch $250. Pianos have really gone out of favor with families these days. The times they are a changin!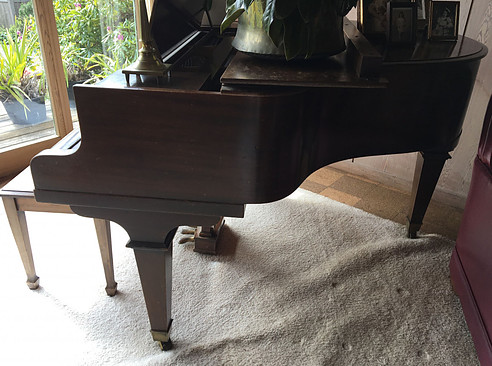 Recap
Tip #19
Goal: Try to find a Big Selling Item
Task: Can it be an item that is easy to ship?
Task: Can it be an item that is easy to re-list?
Task: Think Big, but you might not want to ship it!