As an Amazon Associate, I earn from qualifying purchases.
Tip #2
---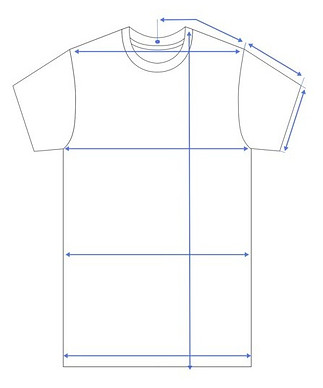 As an eBay seller I have learned that including measurements in the descriptions of clothing listings is very important to the potential buyer. It will help your buyers purchase items that fit.
Not only will you reduce the potential number of eBay messages you'll get from people asking for measurements, it will add value to your listing with an image that includes the important measurement numbers in it.
This online tool is called Sizely. It is used by over 35,000 users worldwide. There are many, many templates to choose from:
Shirts
Dresses
Jeans
Shoes
Glasses
Underwear
Outerwear
for Kids, Men and Women.
Some benefits include:
---
Fewer returns on clothing items
Increase Sales
Create the images in seconds
Over 200+ design templates available
Automatic conversion of the imperial and metric system for any international buyers that plan on purchasing from you.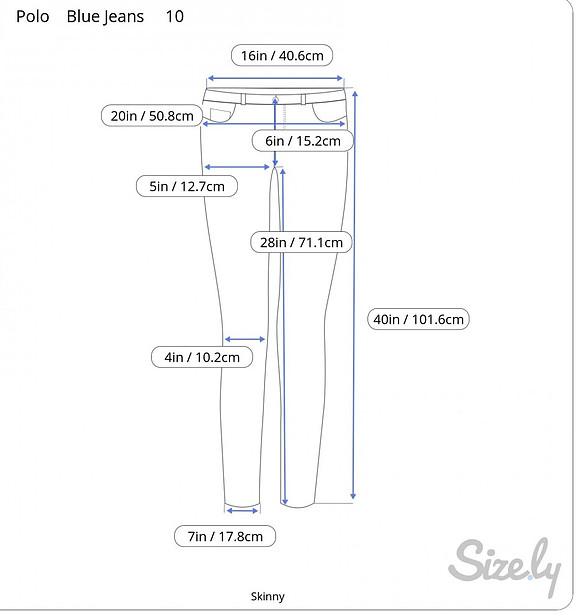 The templates are extremely easy to fill in and customize. There are arrows showing where the measurements start and finish. As the saying goes, a picture is worth a thousand words. It will save you so much time, once you use it, you won't know how you got along without it.
4 Plans to Chose From
---
The Starter Plan is free to use and has a total of 25 template designs and 30/month with hosting of 30 images. Perfect for a seller just starting out.
The Pro Plan is ideal when selling on eBay, Poshmark, Etsy and others. It costs $12 monthly and has 165 templates Designs, 300 templates/month and 365 day secure image hosting.
The most popular plan is the Ultra for $25/month. You get 235+ template designs, 1000 templates/month and unlimited secure image hosting. Ideal when selling on Amazon, Shopify and others.
For high volume eCommerce sites at $179/monthly is the Enterprise Plan. 235+ template designs, 10,000 templates/month and unlimited secure image hosting. It features single template creator, size chart creator, dynamic size charts, size chart pop-up and size predictor.
There are some extra discounts on plans when you pay annually.
Here is the step by step way to use Sizely
---
Go to the Sizely Website ***Full Disclosure: This is my referral link. It will allow me to introduce you to the product and will earn me credit towards a higher level plan on my end. It will not cost you anymore or less. I appreciate your support.
Choose a plan: Starter, Pro, Ultra or Enterprise
Find the template of the style clothing or accessory you are selling.
Fill in the measurements and brand, model and size. Add notes if needed, perhaps color and condition.
Click "Generate" and you will get a few choices of how to view this image: copy URL, save image, or html template code which you can copy into your listing.
The image will also be saved in your History menu at the top of the website. You can use in your listing on eBay and other platforms. It looks so professional, you will be busy looking for more clothing to list and create size and measurements charts for!
Sharing your new clothing link on your social sites allows new potential buyers to get a preview of the items you are selling.
Recap
---
Tip #2 – Create visual measurement charts for the clothing you want to sell on eBay with Sizely. Use these images in your listings to add value to your items.
Task: Go to Sizely and try the FREE Starter Plan
Goal: Use this tool for 3 pieces of clothing you will list
For more info please read my Size.ly Review – here on this website!
Amazon and the Amazon logo are trademarks of Amazon.com, Inc, or its affiliates.
Please follow and like us: