If you sell clothing online: on eBay, Poshmark, Mercari, and other popular platforms, Size.ly is a must-have online seller tool for you! I will break down all the pluses and minuses in my personal review of Size.ly below. I will include screenshot images of my step-by-step process of creating wonderful, clean images that contain all the measurements.
Why Sell Clothing?
---
Clothing is a very popular and easy item to sell online. Here are some reasons for selling clothing:
Most everyone wears clothing, so it can have high demand with buyers!
It doesn't "break" when it is shipped to the buyer, and "easy to ship" items are always welcome to a seller's inventory.
Styles change all the time, so many folks want the latest fashions and love to shop online to find them!
It feels good to sell lightly used t-shirts, dresses, jackets, and shoes to buyers to "give the items a new life". It is another type of recycling! And you can make money too!
Clothing is easy to find in most discount departments and thrift stores. It is inexpensive to source products, then re-sell them.
We all have an abundance of extra clothing in our closets, which we will never ever wear again. Why not sell them? And make extra cash at the same time! It's a win-win!
Steps to Listing Clothing
---
Find clothing (to sell) that is in "very good to new with tags" condition for higher resale prices.
Measure clothing so the buyer sees accurate sizing. A small, medium or large, etc size can differ greatly, depending on when it was made and by the maker or designer. (Hint: Size.ly will help you in this department! – Keep reading!)
In your description, don't forget to note the flaws, if there are any! If there is a stain or spot, please point it out and be as accurate as possible. You want your buyers to be as informed as possible before their purchase is made.
Take many photos! Front, back, side, labels for sizing and garment care, hems, sleeves, etc.
Use a mannequin whenever possible. They are available online and make an attractive appearance to the potential buyer!
Most buyers prefer items that come from a smoke-free environment. Note that as well!
Cut Down on Returns
---
When buyers purchase clothing online, they are not able to try things on in person, like when shopping in a store.
Showing the measurements with a template can give the potential buyer a visual aid and helps cut down on possible "returns" because items were the wrong size. It may not eliminate the returns but can help reduce returns greatly. Fewer returns mean keeping more profits!
Size.ly is an app which is an online app that allows you to pick a template and fill in the measurements of the piece of clothing you want to list/sell. Depending on the plan you sign up for: Micro, Pro, Ultra, or Enterprise, you will have access to more templates.
Here are some templates available in the TOPS category. Find the template that matches what you want to list and it's very easy to fill in the measurements. There are so many templates to choose from, including bottoms, outerwear, underwear, kids, accessories, glasses, bags, shoes, misc, and more.
Here's How to Fill in a Size.ly Template
---
As an example of how to fill in the template, here is a Women's T-Shirt (shown as a Warner Bros Brand: Harry Potter T-Shirt photo here).
Step One – Take Photos of Article of Clothing
Step Two – Find the Blank Template of the Type of Clothing on Size.ly. In this example it is: Women's Tee.
Step Three – Measure Clothing and Fill in Template
Using your measuring tape, fill in the spaces with the measurements for shoulder, sleeves, length, and so on. When you are finished, click Generate and you will have the image below ready to use.
The file can be a saved a jpg, or as a URL or HTML code to put into your listing. See the screenshot below.
Once you are finished, your templates will be stored in the Size.ly History section of your account. You can find them easily for editing or deleting or finding the saved image or URL to use again. Depending on your plan you can save the images (called image hosting) from thirty days to an unlimited time! Be sure to check out the Pricing Plan section below in this review!
Here is a page of my template history:
Another plus on the finished template is that measurements are automatically converted from Inches to Centimeters! That's a great feature and a real-time-saver.
Step Four – Upload your newly created and completed clothing template, along with the other photos you've taken to make your description and listing.
Wah-La! Congrats! Your listing will have the look and feel of a professionally done listing! And it will give your future buyers a lot of helpful sizing information!
Recap
---
Pluses
Easy to use
There are many blank templates to choose from with many popular styles of clothing
Time saver
Helps make a professional-looking description
Cool visual aid
Automatically converts between inches and centimeters
Cuts down on possible returns, since measurements are shown and easy to understand
The price is right (See below for plans and pricing to fit your needs!)
It can help boost your sales!
You will join more than 35,000 other sellers who use Size.ly for their clothing listings
Minuses
It may take creating a few templates to feel comfortable using it (but you can do it!)
Some clothing templates are only offered under the more expensive plans
Pricing and Plans
---
You can start with a Micro account and move up as you find your needs grow! Saving money is easy when choosing a yearly plan vs a monthly plan! Click here to sign-up today using my affiliate link. Money-making note: Size.ly has an awesome referral plan, which is easy to join!
There are many, many more templates as you pay more per plan.
Take a look at the monthly payment rates and the 4 levels of Size.ly here: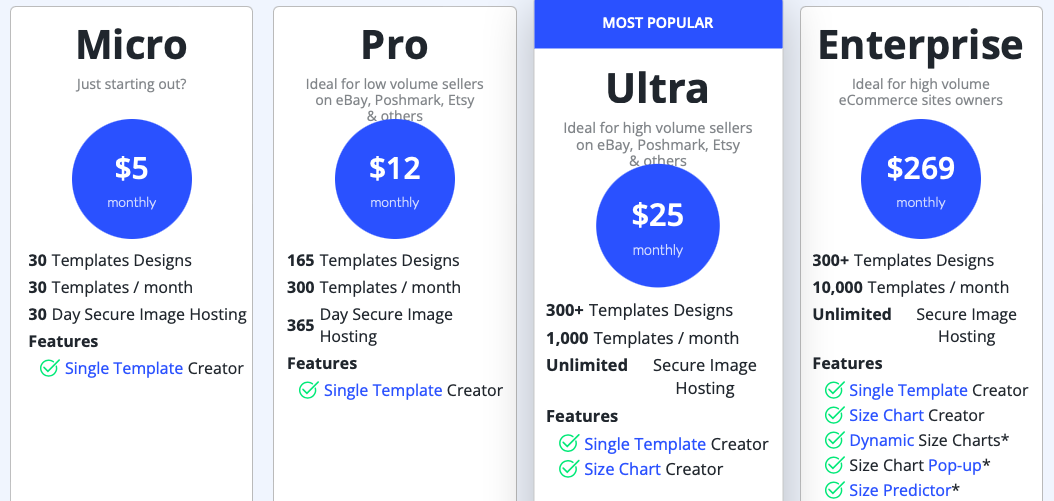 Now take a look at the billed yearly plan comparisons and the money you can save with your year commitment!


---
On my scale of the "Z" Rating from Anne Z. with 5 being the highest and 1 the lowest, I give Size.ly a solid 5 ZZZZZ's for all that it offers sellers/businesses.

What's not to love? There is something for every type of clothing seller from FREE to Enterprise! The price is right. Please use my personal link to sign up today and test it out for yourself! You will be a very happy clothing seller if you do!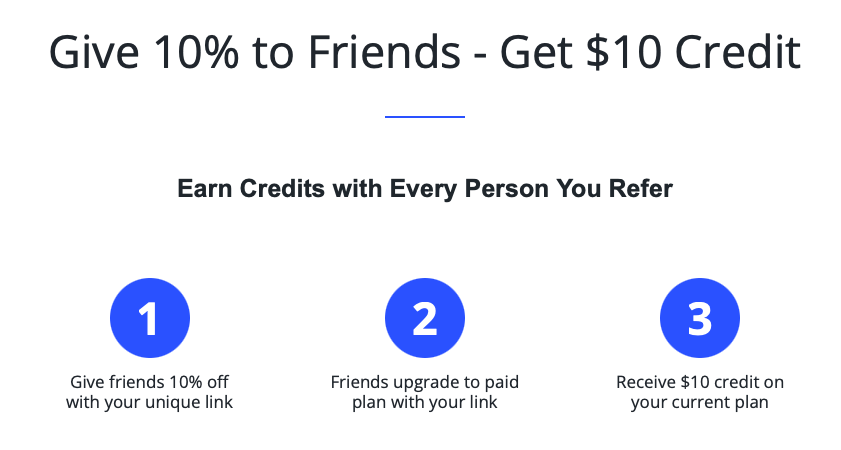 Here is more info in the eBay Tip Section of my website. eBay Tip #2 – Sizely Clothing Measurement Templates.
Please feel share your experiences below. Or ask me questions if you have them and I will get back to you!